Meet Dr Kimberli Forbes-Smith
Dr Kimberli Forbes-Smith is an integrative chiropractor who has served Perth's northern suburbs for over a decade. Her special interest lies in caring for women and children, from preconception, throughout pregnancy, and beyond birth. She is honoured to receive referrals from midwives and birth-workers across Perth.
Childhood Health Challenges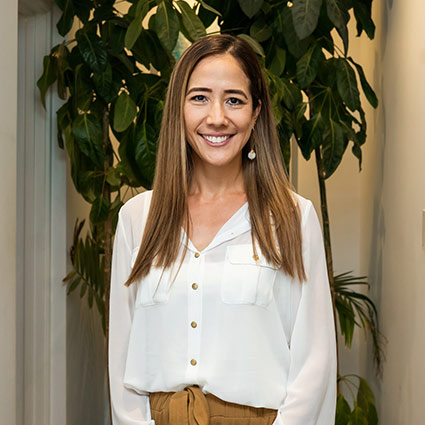 Originally from Darwin, Northern Territory, Dr Kim grew up on a free-range chicken farm, drinking rainwater, eating homegrown vegetables, and copious mangoes. Despite her parents' best efforts to raise her and her siblings as healthy as possible, her childhood was plagued with severe eczema, asthma, and allergies, with all the myriad prescription medications that accompany these conditions.
The pain, discomfort and embarrassment experienced from the eczema also affected Dr Kim's self-esteem, leaving her a painfully shy kid. (Although you probably wouldn't know it now!)
Having had this experience, she knew that true health could not be possible by merely masking signs and symptoms. Knowing there had to be a better way, her search for answers led her to discover how to best heal the body from the inside out.
Stumbling across
chiropractic care
at the age of 17, she knew instantly that this was her destiny. That's when the passion for helping raise healthy children and creating happier families was born.
Dr Kim obtained a Bachelor of Chiropractic Science from Sydney's Macquarie University in 2003. She followed that by earning a Master of Chiropractic in 2006 at Macquarie.
Dr Kimberli worked as an associate in several family chiropractic clinics in Sydney, before moving to Perth in 2009, and establishing Live Well Chiropractic Centre in Northbridge. In 2012, the practice was relocated to the existing Oasis Chiropractic in Inglewood and and is now a thriving family practice.
Dr Kim has done many post-graduate seminars on chiropractic care specifically for children, babies, and pregnancy care, including Webster Certification, Spinning Babies, Optimal Maternal Positioning Practitioner training, and the MINDD Foundation Practitioner training.
She has also completed a two-year postgraduate Diplomate in Chiropractic Paediatrics through the Australian College of Chiropractic Paediatrics and the Certificate of Prenatal Chiropractic Care from the International College of Paediatric Chiropractic.
When It's Time to Relax
In her spare time, you will find Dr Kim chasing her two young sons around, travelling and exploring the great outdoors, or at home in the garden with her husband and their fur-baby Molly, the husky-samoyed.
Come In for a Consultation
Contact our office to set up a consultation with Dr Kim. She would love to help you discover what chiropractic can do. Contact us today!

Dr Kimberli Forbes-Smith | 08 9272 8898