Events at Oasis Chiropractic
Upcoming Events
Better Results Faster Workshops
All Are Welcome!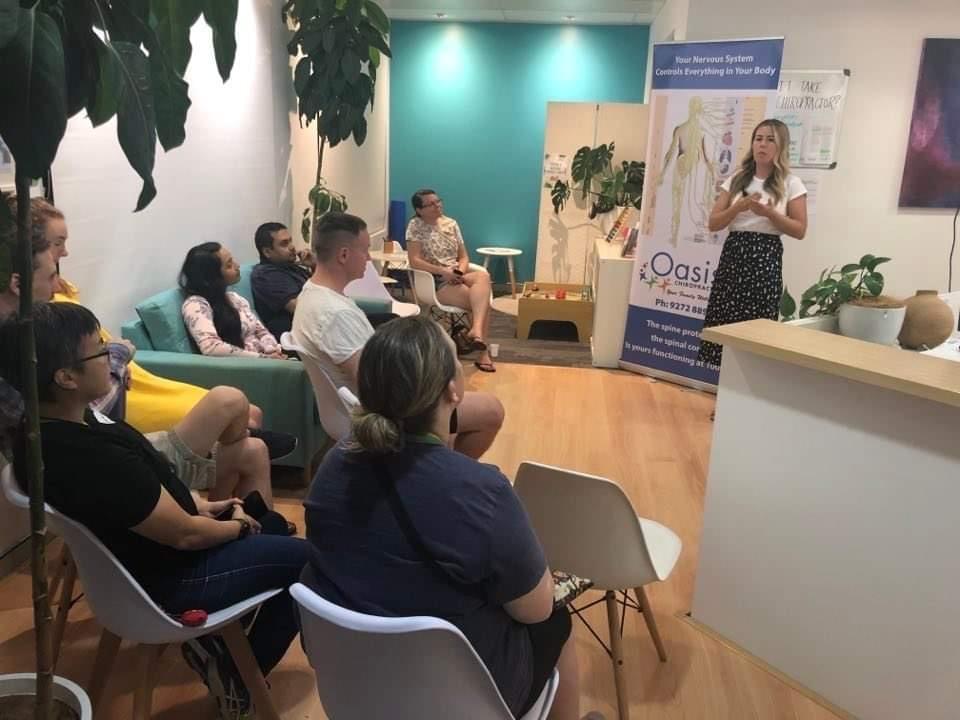 Please email us at info@oasischiropractic.com.au to reserve your seat, alternatively please let the front desk staff know your preferred date and we can book you in.
August
Wed 2nd August 10:30am
Wed 16th August 1:30pm
Tues 29th August 5:45pm
September/October
Thurs 14th September 5:45pm
Wed 27th September 10:30am
Wed 11th October 1:30pm
Tues 24th October 5:45pm
November/December
Thurs 9th November 5:45pm
Wed 22nd November 10:30am
Wed 6th December 1:30pm
Tues 19th December 5:45pm
Check back regularly or follow us on Facebook and Instagram!
Previous Events
Optimising Your Immune Function
Presented by
Melissa Poczwa Naturopath (BHSc)
www.melissapoczwa.com.au
Learn how diet and nutrition can play a key role in the resistance to infection.
Location: Oasis Chiropractic, Inglewood
Date: 08/06/2023 6.45 – 7.45pm
To Book Call: 08 9272 8898
Investment: $20 donation per couple to Australian Spinal Research Foundation

Events at Oasis Chiropractic | 08 9272 8898