Meet Dr Mia Bebic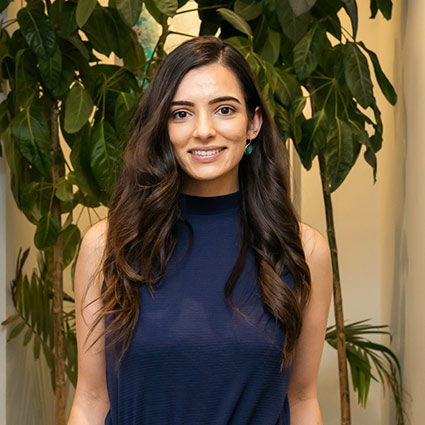 Dr Mia has always been passionate about helping others and has a special interest in headaches, pregnancy and paediatric chiropractic care. She is currently completing a Certificate of Prenatal Chiropractic Care from the International College of Paediatric Chiropractic.
Born and raised in Perth, Dr Mia suffered chronic headaches and migraines starting at a young age that would often cause her to take time off school and miss out on leisure activities. After experiencing life-changing relief from chiropractic care, she wanted to provide the same benefits to others. Dr Mia was inspired to complete a double degree in chiropractic and strives to help patients discover the underlying cause of their problem, instead of only treating their symptoms.
Dr Mia enjoys seeing children from newborns to adolescents. She is currently furthering her education and completing her postgraduate Diplomate with the Australian College of Chiropractic Paediatrics. She is also Webster Certified and is passionate about helping and supporting new and experienced mothers throughout their pregnancy.
Dr Mia was fortunate to provide voluntary care to rural communities in the Kimberley, Western Australia, which showed her more of the incredible results
chiropractic care
delivers.
After Office Hours
When I'm not at Oasis Chiropractic, you'll find me at one of the nearby coffee shops, pursuing my fitness goals, or on the field playing gridiron!

Dr Mia Bebic | 08 9272 8898